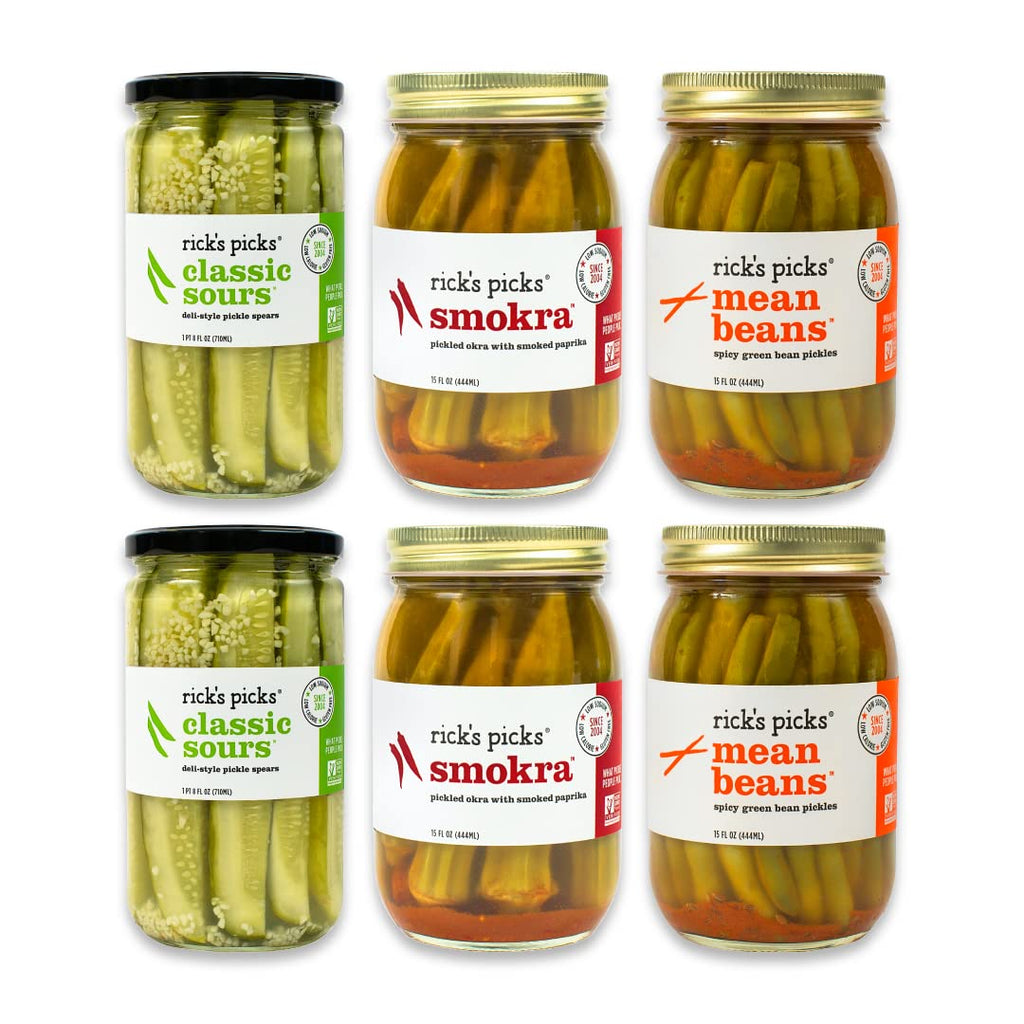 ---
Cocktail 6-Pack Includes:
2 Jars of Classic Sours 
2 Jars of Mean Beans
2 Jars of Smokra
PERFECTION ON A PLATE: The ideal snack for any occasion, our artisan-crafted pickles are vegetarian, gluten-free, low-carb, fat-free, and cholesterol-free while packed with powerful natural flavors! Find your favorite today.

FEATURES: Our artisan-crafted kosher pickles are vegan, gluten-free, low carb, low sugar, fat-free and cholesterol-free. Made with premium, non-irradiated spices; do not contain additives or artificial preservatives. Non-GMO Project Verified.

A PASSION FOR PICKLES: For over 16 years, Rick's Picks has come to be known around the world for the highest quality hand-packed pickles - made in-season with produce from the most trusted local farmers. An award-winner and fan favorite, we strive to provide a premium pickle with boldly delicious, all-natural flavors. Power to the Pickle!
---
Share this Product